About Our Scotland Group
Do you feel you could do with a good day/night out?  Just a chat with like-minded others? You can do it with Spice Social – it's a feeling we can all do with more of!
Events are run throughout with social activities focused in Edinburgh and the east and Glasgow and the west, as well as adventure, walking and weekends all over Scotland.  You'll also have access to a huge selection of events throughout the UK and beyond. The event programme offers lots to do indoors, outdoors, evenings and weekends.  There's something for everyone. Our event listings are constantly being updated, and if there is something you have always wanted to do, let us know.  We'll look into it for you.
Events In Scotland
Whether it's a relaxing ramble through the hills, a night out at a concert, or a trip to try some white water rafting, we really do have something for everyone! These are just a selection of our upcoming events but for a full list don't forget to hit the see more below.
What Our Members Say
I have been in Spice for quite a few years and have thoroughly enjoyed my time. You will find it is run by people that are easy-going and very friendly, who make newcomers feel more than welcome. I have met a lot of great friends, tried a lot of activities I never thought about doing, and got to see parts of my own country I had never been in. If you like meeting new people, socialising, trips away, and new experiences, then welcome to Spice!
A wide range of events for many different tastes, from civilised (yes, I did say civilised!) dinners, to madcap weekend trips in different parts of the country. There is something for everyone and it's a big thumbs-up from me!
I've been a Spice member for over four years now and I love it. In that time, I have visited Belfast, Copenhagen, Isle of Skye, Mull, and Loch Ness, to name but a few. I've also spent the new year in an Italian castle! As well as places to visit, there are events to cater for every need. Like to adventure? How about segways or white water rafting? Want to relax? You can enjoy meals out or walking events. But the main thing I love about Spice is the people I have met. Casual acquaintances have become good friends, not only in Scotland, but across the entire length of the country. Spice has literally changed my life!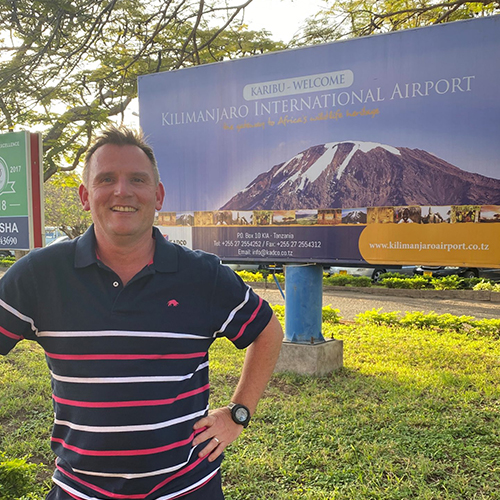 Have a Question?
If you have any questions about our group, or if you'd like more information about joining, please don't hesitate to contact me, Jamie Morris. I would love to hear from you!
Get In Touch
Follow Us On Social Media