About Our Manchester Group
Welcome to Spice Social Manchester. We are a social and activity group and are part of a nationwide membership group with a local feel. Joining Spice Social is one of the easiest ways of meeting new people and making new friends. We organise events in and around the Manchester area and offer various events each week, as well as weekends away and holidays of a lifetime. So, if you have been meaning to get that work-life balance sorted or just fancy trying some new things, Spice is the ideal way to explode your social life, meet new people and make new friends.
My name is Lauren, and I am the Spice Social coordinator in the Manchester region. We also cover Cheshire, Blackburn, Crewe, Oldham, Preston and Stoke. I have been a member of Spice for more than 30 years and have been the coordinator since 2008. I can't imagine what my life would have been like without the Spice sparkle in it. I love what I do!
My time is taken up by planning and hosting events, weekends and holidays, as well as the less exciting admin side, so this means I get to chat with lots of our lovely members! As well as myself, we also have a team of volunteer coordinators, who, along with trusted suppliers, help with the hosting of events. We aim to ensure you always enjoy your time with us.
The Manchester and UK members are brilliant, and I always look forward to getting out and about at events. We have members from all backgrounds who come together as one big friendship group, so you'll have a great time in great company. Spice Social will give you a chance to enjoy the spare time you may have between work and friends. A bit of "you" time, if you like, so spend that time with like-minded individuals and enjoy the fun now!
Please let us know if you have any questions. We're here to help and make the early steps with added Spice as simple as possible. Have a look at the available events and get something booked today, or contact me if you want to know how it works!
Events In Manchester
Whether it's a relaxing ramble through the hills, a night out at a concert, or a trip to try some white water rafting, we really do have something for everyone! These are just a selection of our upcoming events but for a full list don't forget to hit the see more below.
What Our Members Say
Joining Spice was probably the best thing I have ever done. Coming from another country and being a newcomer to Manchester, it was a great relief knowing you can book meals, weekends, go to shows, etc. On top of that, meeting amazing new people has really turned my life around! When I first joined, I was warmly welcomed by the fabulous coordinator, Lauren, who went above and beyond to make me feel at home. Spice also allows you to go beyond your comfort zone and try new things, and it also has bases in other parts of the UK, allowing you to enjoy a night out in – for instance – Yorkshire. Through Spice, I have friends with whom I still keep in touch. I highly recommend Spice to those who still have not discovered this fab group. Thank you, Spice!
In the last seven days alone, I've walked in the footsteps of the Call the Midwife cast, boarded two ships and a submarine, climbed a castle, marvelled at the inside of a stunning cathedral, and fallen down the rabbit hole to join Alice, White Rabbit, Queen of Hearts and Mad Hatter at a tea party! I highly recommend you check out the website and join us for some fantastic fun!
I joined Spice a few years ago, mainly to join in on the horse riding weekends. Spring Hill Farm has the best horses and always ensures we have a quality experience. Lauren, our host, always ensures everyone is included and happy with the horse and the content of the ride. She's also a fantastic cook and is happy for us to help her out, or to teach us how to make the scrumptious crumble (a must have on this weekend!). If you are thinking of doing this weekend and you are not sure, my advice is to ask yourself, what have you got to lose? There are all levels that join, including Jude who just loves the peace and quiet of the Welsh hills!
Having been a member of Spice UK for over 10 years, I can honestly say that they have been a game changer in my life! Not only have I done and experienced many adventures, including Thailand, Turkey, Norway and Cuba (to mention just a few), I have also been fortunate enough to meet some true friends along the way! There have been lots of laughs and stories in worldwide locations that I only ever dreamed about, and I am sure there are lots more to come! If I have not said it before, I will say it now! Thank you.
Been a member of Spice UK for a few years now…always have amazing times, but the Manchester group is a cut above, and this is due to the lovely lady who runs it.
I joined Spice 14 years ago after moving to a new town. I wanted to do some walking and got so much more!
Day walks, walking weekends, walking weeks, social weekends with walks, bunk barn weekends, theatre, meals, pub nights and more, all over the UK.
So much laughter, fun, silliness and some lovely people who support each other and become friends for life. During Covid, I was never alone. There were so many quizzes, wine tastings, music evenings, and coffee mornings, all on Zoom. Spice, you did us all proud! Some of these are still going on now as they are such good fun. Thanks to all the coordinators for all their hard work, coming up with new ideas, picking us up when we're down, and generally being fab people.
I wouldn't be without it!
I shall never hesitate to recommend Spice to anyone looking for fun, adventure, friendship, new skills etc. As I say "Spice should be available on prescription". Honestly, I have had so many memorable & amazing times in the company of the hard-working Spice staff & the amazing people I have met from all over the country. My non-Spice friends genuinely don't believe my tales of weekends spent racing dragon boats or dressing up for the most fabulous of fancy-dress parties! Thank you for every smile and the endless chuckles that I have enjoyed with Spice over the years.
It is a great company to meet new friends to share life with. You will find like-minded people, from all walks of life. Ready to try new exciting activities, enjoy tasty restaurant meals and spend quality time together- on walking social weekends and overseas holidays. Whether it's a day trip, a few hours in the pub, theatre or walking woodlands, beaches and much, much more-Spice offers more than memories, it offers a strong community of people, a belly full of laughs-making strong bonds for life
Spent a fabulous weekend at Ambleside on the Manchester Spice walking weekend. Spice weekends (usually Scotland Spice for me) are always fun so a shout-out to all the organisers and the other spice members who make each and every event sooo much fun – the food, the location, the walks, even the card games and music entertainment and sometimes the weather! Love it all and definitely recommend this organisation!
Just returned from my first Spice Social hostel weekend which was in Conwy. I've been a member of Spice for years and I love it, having made many great friends and visited fantastic places. The Spice Social was excellent, really well organised in a stunning location with a range of activities and the most fantastic food and of course a lovely group of people.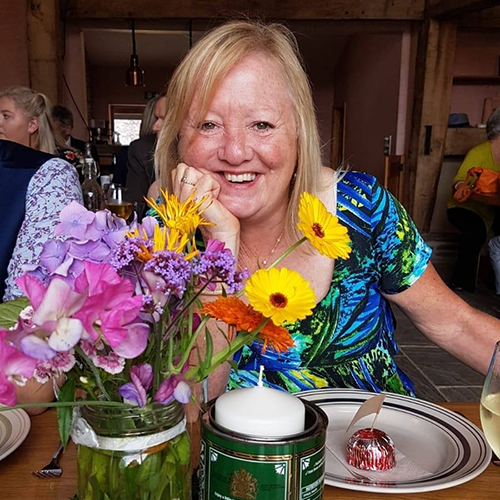 Have a Question?
If you have any questions about our group, or if you'd like more information about joining, please don't hesitate to contact me, Lauren Fawkes or a member of our team. We would love to hear from you!
Get In Touch
Follow Us On Social Media