About Our London Group
Whether single or in a couple, your leisure time is precious. Please don't leave it to chance to make every moment count! It is our job to make your leisure time works for you.
Join us in the most fantastic city on earth at events created for singles or couples to meet like-minded people seeking friendship or the joy of discovering and sharing new experiences within a wonderful community. Are you new to London or the surrounding area, or perhaps you just decided it's time to boost your social life? We can help you in meeting your kind of people – whether on a guided walk, pub social, fabulous dinner, theatre visit or a black tie party, we have an event for you! From active to relaxed, we believe we have a range of events that will suit all tastes, but our ears are always open and if you think you have a fabulous idea and want us to try it out. Just let us know!
Over 90% of our members are single. Most of our members are aged between 40-60; however, everyone is welcome to join. Why not join us, meet new friends and try new events, weekends or a holiday? All of our events are hosted, and you will find that you will be part of the London club, which also spans parts of Hertfordshire, Essex, Brighton, Surrey, Colchester and Essex and is the largest group in one of the UK's largest social clubs. This means we have a huge of amazing events to try your hand at, providing plenty of opportunities to meet thousands of like-minded people!
I, Pam Harte, am supported by an all-star cast of volunteer hosts who help coordinate and host over one hundred Spice London and surrounding area events each year. This is not a job for any of us – we absolutely love our events, and making memorable moments for our Spice members keeps us going! Please do join us – and, very importantly – tell us how your event went! We'd love to know!
Events In London
Whether it's a relaxing ramble through the hills, a night out at a concert, or a trip to try some white water rafting, we really do have something for everyone! These are just a selection of our upcoming events but for a full list don't forget to hit the see more below.
What Our Members Say
Great social club and a great way to meet new friends. I've been a member for several years and have participated in so many events, including theatre nights, meals, walks, feeding a tiger by hand, sailing, quizzes, learning to drive on a skidpan, art gallery, museum exhibitions, parties, weekends away and holidays! The range of online events during lockdown and the covid-19 pandemic has been impressive too. It originally took me a while to pluck up the courage to join, as I didn't know anyone, but I'm so glad I did!
I just had the most amazing holiday in Cuba with Spice Escapes and Pam Harte, a wonderful host. The great people I met along the way added to the culture, history, architecture, sun, fun and rum! I can recommend this trip to you all – it was truly amazing; thank you!
Definitely one of the best things I've ever done. I knew I'd love Cuba but it was extra special with so many new friends!
Thanks again, Pam for the New Year event. I had a great time
The NYE party this year was great fun and good value for money. Spice events are always friendly and fun. The food and music were great at the Village Hotel in Elstree.
We really enjoyed the weekend, people, tribute, disco, rooms and food on NYE, price and free parking was great. Bar food choices for lunch were a bit heavy/large, would have preferred something lighter, perhaps just a choice of sandwiches, but we would certainly go again.
A great party with a lovely overnight stay and a visit to the London New Year's Day Parade the next day. Very well organised and a lovely group of people. A brilliant way to see in the new year!
The ABBA Voyage event was fantastic, really well organised, loved meeting up before the concert, great venue for the lunch and really nice to meet the group, the concert itself was amazing, love the dancing and singing anyone who likes ABBA's music this is a must.
I have been a member of Spice London for 14 years now and regularly attend events with them. However, it never ceases to amaze me with the selection and variety of events they put on. Yesterday we went to the phenomenal ABBA Voyage concert in London. It was amazing and before the event, we went for lunch in a great pub and then after to a bar by the ABBA venue where the ABBA vibe continued. I had a great time with a great bunch of people can't wait for the next event. Well done Pam for organising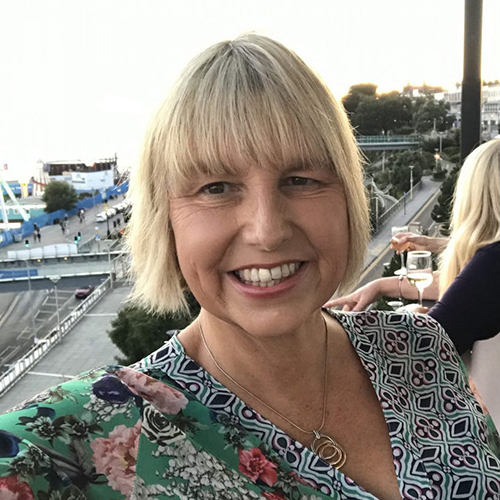 Have a Question?
If you have any questions about our group, or if you'd like more information about joining, please don't hesitate to contact me, Pam Harte. I would love to hear from you!
Get In Touch
Follow Us On Social Media